We have talked about the history of the Chamber of Commerce and the value the organization has provided to local economic development and businesses. The Jurupa Valley Chamber of Commerce recognizes that each company is different, and the reason for joining our Chamber may vary.
Let us answer a fundamental question. How can your business benefit from joining the Jurupa Valley Chamber of Commerce? And if you are a member, are you familiar with some of these benefits? In this blog, we will talk about the top 8 reasons we feel a partnership is essential to your business and ours.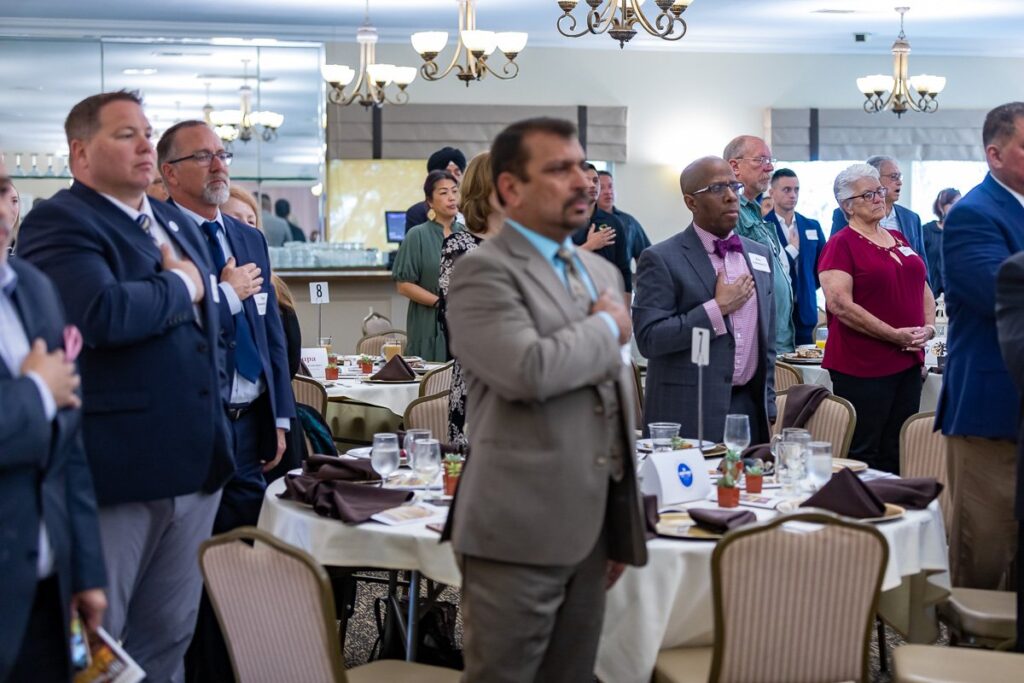 New Business Contacts
The Chamber is designed to connect businesses and fill a need for our members. Are you looking for something specific? Search our robust directory first. If you can't find what you're looking for, we encourage our members to reach out to our staff and let us help.
Monthly Business Networking Meetings and Signature Events connect new members with seasoned community business leaders. Those connections can be an invaluable resource at your fingertips.
Credibility
The Jurupa Valley Chamber of Commerce was formed in 1963. The Chamber has been a champion of entrepreneurialism and economic prosperity for 57 years. We offer leadership on issues important to business and take action to advance sustainable economic growth for a better Jurupa Valley. We support the companies in our area and focus our efforts on three pillars – advocacy, business development, and economic development while also delivering events, programs, and initiatives to boost economic success.
Proudly display your membership plague and increase the positive perception among consumers and business owners when you're identified as a member of our Chamber of Commerce.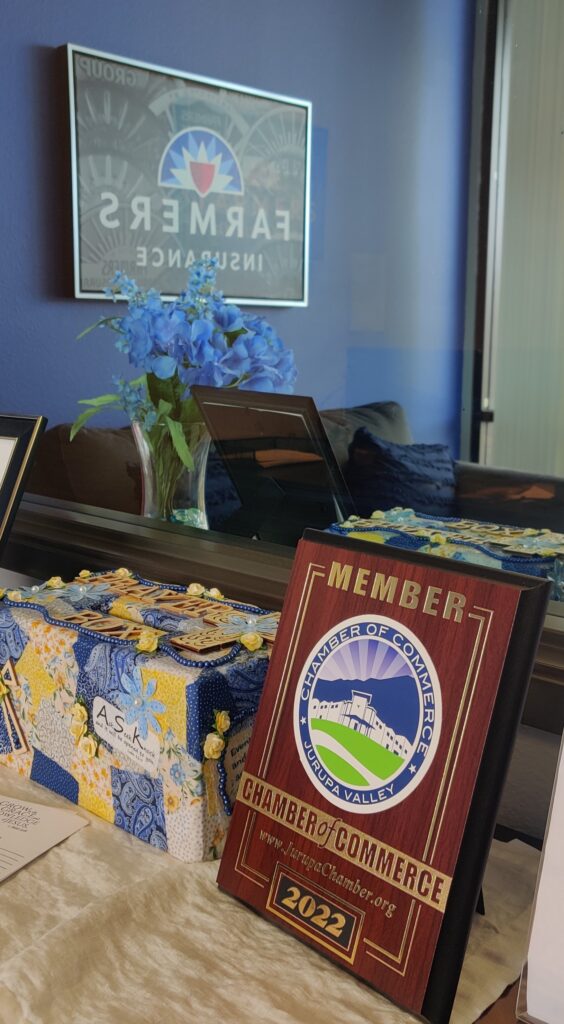 Leadership Development
The Chamber offers educational business meetings and resources to help you run a smarter, more profitable business. Our guest speakers at our monthly business meetings provide educational resources such as tax laws, marketing, business insurance, and more.
Non-members are also strengthening their leadership skills through our knowledgeable speakers because the Jurupa Valley Chamber of Commerce invites Chamber members and other Jurupa Valley business owners to collectively attend and network with our President's Circle, Large and Small Business Members, and our Non-Profit membership base.
Referrals
The Chamber's member referral program is an excellent return on investment. Due to the Chamber's long-standing credibility in Jurupa Valley, community members often reach out to the Jurupa Valley Chamber of Commerce to ask for business recommendations for various needs. We refer them to our Business Directory on our website.
We are proud of our recently redesigned Business Directory that lists out our member businesses in categorical order and offers a deep dive into each business profile. Here you will glean member blogs, coupons, and photo galleries, just to name a few.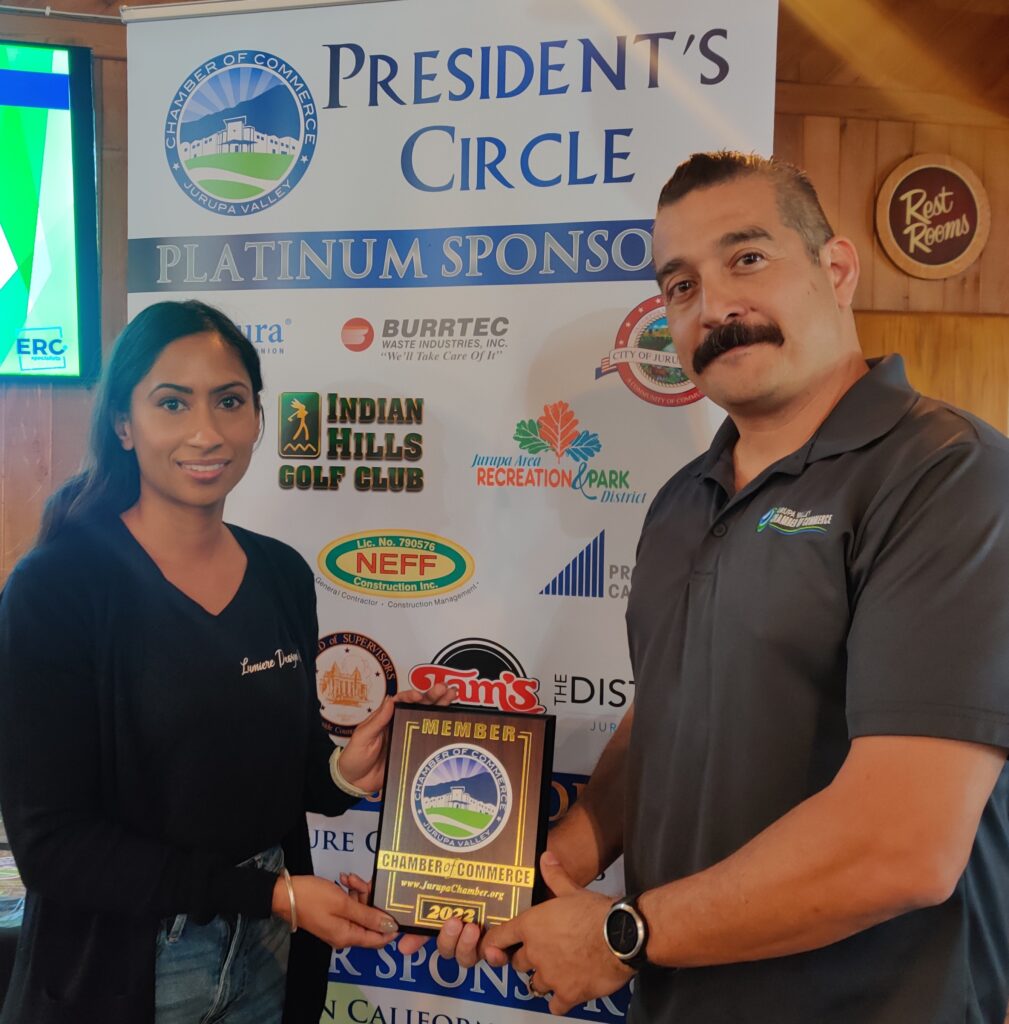 Marketing and Advertising
We provide targeted advertising to help promote your business effectively.
Jurupa Valley Chamber of Commerce members submit their news and event promotions to us each month. Our marketing department strategically adds these media pieces to our highly trafficked, weekly eNews, and social media platforms, such as Facebook, Instagram, and Twitter.
In addition to this, we offer Instagram analytics to our members for the additional advertising. We encourage our members to use these social analytics to provide further organic reach across their platforms.
*Marketing tips can be found in the following blogs:
Healthy Local Economy
Be part of an organization committed to creating a strong local economy to keep our businesses moving forward. We encourage you to invite a prospective new member to our next Business Networking Meeting to help support and drive the economic vitality in the city of Jurupa Valley.
Gain a Voice in Government
The Chamber is your representative on a local, regional, state, and national level. The Chamber speaks with a strong voice on issues affecting our businesses.
Partnership
You will be part of an organization whose mission is to create an environment that encourages business success.
Our Promise or Mission Statement at the Jurupa Valley Chamber of Commerce is to: "Promote and enhance the business community of Jurupa Valley and the residential community it serves. Assist our members in safe and successful execution of operations, both in the immediate needs of today and the long term needs of the future."
We are stronger by forming a community of Chamber members, supporting each other through credibility, leadership development, and working towards a healthy local economy for the City of Jurupa Valley. We value our members.
If you are not a member, we encourage you to join the Jurupa Valley Chamber of Commerce today!