Mobile marketing is quickly becoming a must-have for businesses in the digital age. As of 2019, over 5 billion people worldwide have access to a mobile device and are using it to communicate with friends, family, and companies.
This information presents an extraordinary opportunity for marketers to reach their target audience at scale. With the right mobile marketing strategy and tactics, businesses can leverage technology to stay ahead of the competition.
Businesses must understand how mobile marketing works and what trends they should be aware of going forward. From location-based targeting strategies to leveraging augmented reality (AR), there are several ways for organizations to capitalize on current trends, increasing customer engagement and ROI. In this article, we will explore seven must-know evolving trends in mobile marketing that businesses need to be aware of in 2023 and beyond.
Trend #1: Optimizing for Voice Search
Voice search has become a must-know trend in mobile marketing as it has rapidly evolved over the past few years. With more and more consumers using voice-controlled devices such as Amazon Alexa, Google Assistant, and Apple's Siri to find information online, businesses need to pay attention to this growing trend.
Businesses that wish to stay ahead of the competition and optimize for voice search should optimize their website for local SEO. They can do this by adding location-specific keywords into content and meta tags.
Additionally, they should ensure their content is easily discoverable. Businesses can do this by creating more FAQ-style pages with long tail keywords that align with natural language queries. Doing so increases their visibility in mobile search results, giving customers an improved user experience when searching for specific products or services online.
Trend #2: Shifting to Visual Content
The world of mobile marketing is constantly evolving. Businesses must stay current on the latest trends to remain competitive and reach their target audiences. One of the most noteworthy trends emerging in mobile marketing is the continual shift toward visual content.
With advancements in technology, images and videos are becoming more accessible than ever before. Visual content proves more effective in capturing viewers' attention, leading many businesses to incorporate it into their mobile campaigns.
Video clips, GIFs, meme-style visuals, and interactive graphics are now commonplace for engaging customers on social media channels such as Instagram, Snapchat, TikTok, and YouTube. This type of content can be used for various purposes, from showcasing products or services to entertaining followers with humorous content related to the brand's values.
Trend #3: Using AI & Machine Learning
With advancements in artificial intelligence (AI) and machine learning, companies can now use these technologies to understand their target audiences better and deliver targeted messages.
AI and machine learning will provide more personalization for customers. Companies use these technologies to track customer behaviors and preferences and send relevant messages tailored to their needs.
For example, by analyzing historical data, companies can identify trends in consumer behavior and use it to create personalized offers or product recommendations. Additionally, businesses are using AI-powered chatbots to interact with customers more personally by providing timely responses based on past conversations.
Trend #4: Exploring Augmented Reality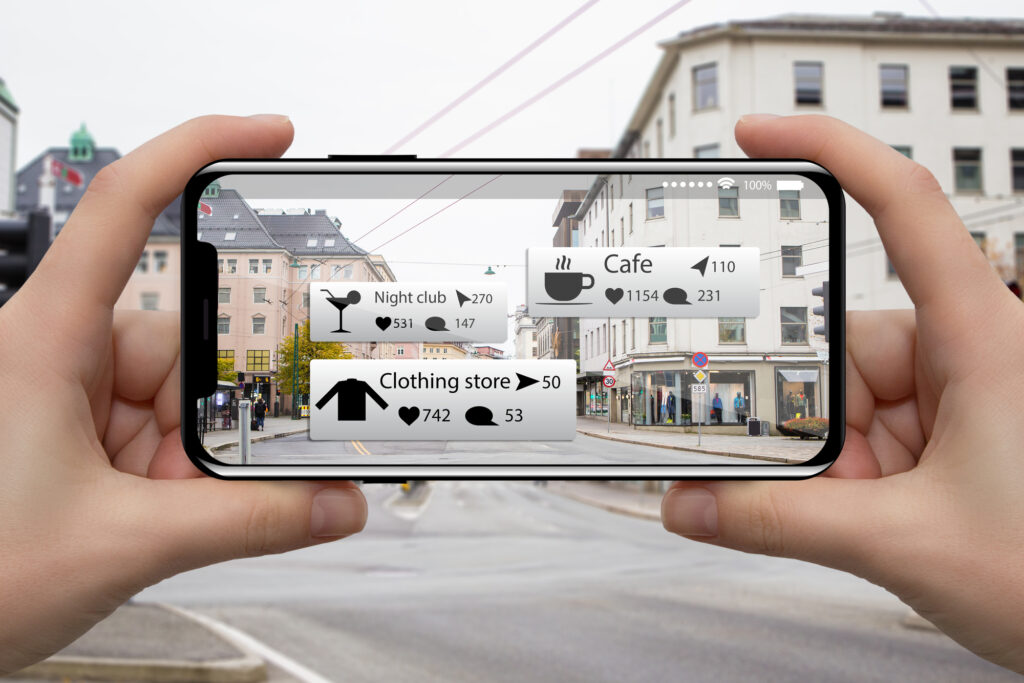 Augmented Reality (AR) is one of the most rapidly growing trends in mobile marketing. Companies leverage this technology to extend their reach and offer customers a more interactive experience with their products and services. With AR, marketers can use visuals and sounds to bring users into an immersive virtual environment tailored to their specific needs.
For instance, AR can let customers virtually try out a product before they buy it or allow them to explore different options in-store without having to move around the store physically. It also makes shopping more convenient. Users don't need to make physical purchases; they can point their device at the desired item and immediately place an order.
Trend #5: Embracing Messaging Apps
The trend of mobile marketing has become increasingly important for businesses in recent years. Moreover, mobile messaging apps are one of the seven must-know evolving trends in mobile marketing for businesses.
Messages sent via these platforms have proven to be a powerful means of communication and engagement with customers, allowing for increased accessibility and personalized service.
Businesses can capitalize on the immediacy, convenience, and personalization of messaging apps by developing strategies that deliver interactive experiences through conversational technologies like chatbots. These technologies enable companies to capture consumer attention quickly, increase customer engagement, and drive sales. With the increasing use of messaging apps across various industries, businesses must embrace this new trend as part of their overall mobile marketing strategy.
Trend #6: Taking Advantage of Geolocation & Beacon Technology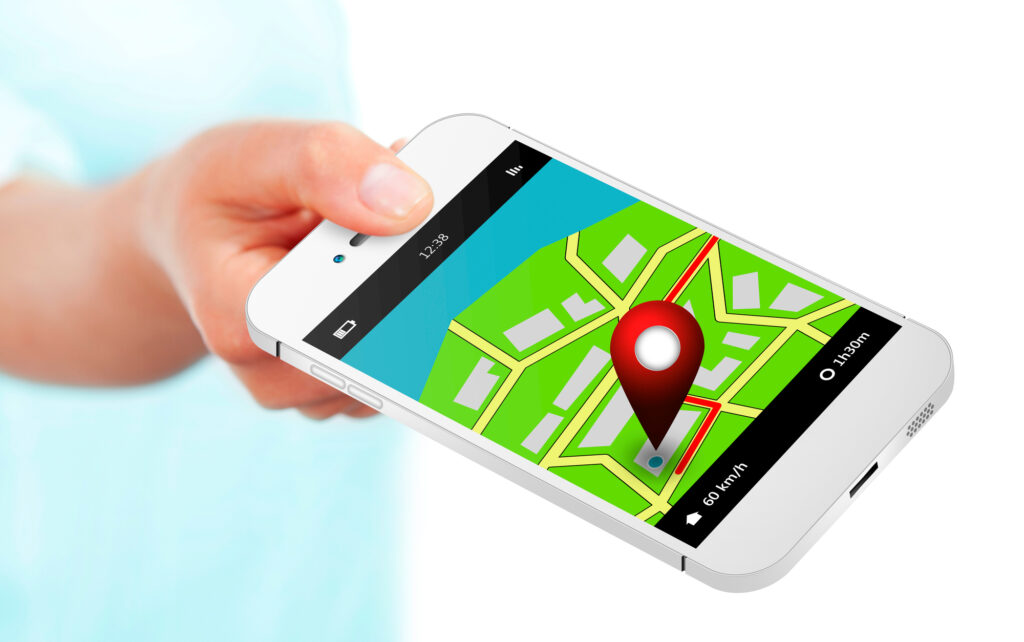 Regarding mobile marketing trends, geolocation and beacon technology are two of the most powerful tools businesses have at their disposal. Geolocation allows companies to target potential customers based on their location. Alternately, beacon technology enables companies to deliver highly targeted messages within a specific area or venue. By taking advantage of both technologies, businesses can reach their intended audiences and see a greater return on investment (ROI).
Various services use geolocation to:
Provide personalized recommendations
Target customers with coupons or discounts based on their location
Display relevant ads and offers
Track in-store customer behavior
Provide real-time customer service
It is also vital to understand which areas may be underserved by competitors so businesses can better tailor their products and services.
Trend #7: Reaching the Right Audience with Programmatic & Native Advertising
As mobile marketing grows, businesses must stay ahead of the curve to reach the right audience. Trend #7 in mobile marketing comprises programmatic and native advertising to target specific audiences.
Programmatic advertising uses automated technology to purchase ads more accurately and efficiently than manual methods. It allows for targeting based on geographic area, user behavior, and demographics—helping businesses reach their desired customers.
Native advertising takes it one step further by creating ads that fit within the content of a website or app. This option makes them appear more natural, less intrusive, and much more likely to be noticed by potential customers.
By using these two powerful tactics in conjunction with each other, businesses can ensure they're connecting with their exact target audience in a meaningful way.
As mobile technology continues to evolve rapidly, leveraging mobile trends for maximum impact is essential for businesses. It ensures they stay updated on the latest trends in mobile marketing. By leveraging existing trends, companies can maximize their impact and reach a broader audience.
We're here for you and your business.
"Every problem is a gift—without problems we would not grow." – Anthony Robbins
Let us know if you'd like to read a blog about a business subject that has not yet been posted. Click here.
Read: How to Increase Sales in Today's Economy
Read: Why You Should Batch Work For The Ultimate Productivity (And Save Yourself Hours)