In the business world, the term "team building" has become somewhat of a buzzword. Team building can positively impact individual employees and the company as a whole. Some benefits are improved communication and problem-solving skills, boosted confidence, increased motivation, and stronger employee relationships.
When it comes to team building, the holidays are the perfect time to get your team together and bonded. Several great holiday-themed activities will get your team working together to have a lot of fun. Here are six of our favorite holiday team-building activities:
Decorate Gingerbread Houses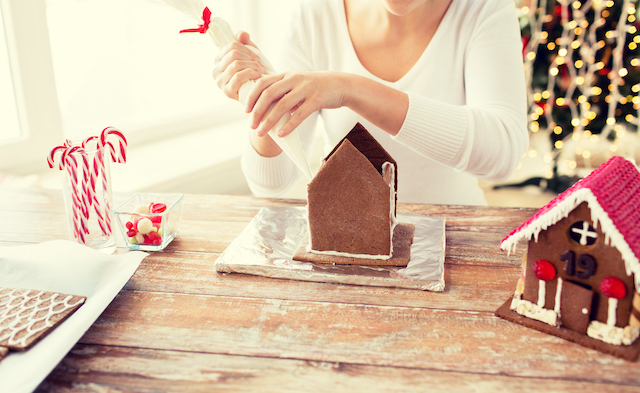 What better way to spread holiday cheer than by decorating gingerbread houses together? This team-building activity is the perfect way to get your team into the holiday spirit.
Not only is this activity fun, but it's also a great way to bond with your colleagues. Working together to create something festive is a great way to build teamwork and morale.
Encourage your team to be as creative as possible with their gingerbread houses—the sky's the limit. So what are you waiting for? Get your team together and start decorating! Here are some tips on getting started:
Make sure you have enough supplies for everyone. You can find gingerbread houses, icing, candy, and other decorations at your local craft store.
Set up a decorated table with all of the supplies laid out so everyone can reach them easily.
Give each person a pre-assembled gingerbread house to decorate. This will save time and ensure that everyone works with the same materials.
Encourage creativity! There are no rules when it comes to decorating gingerbread houses, so let everyone's imagination run wild.
Secret Santa Gifts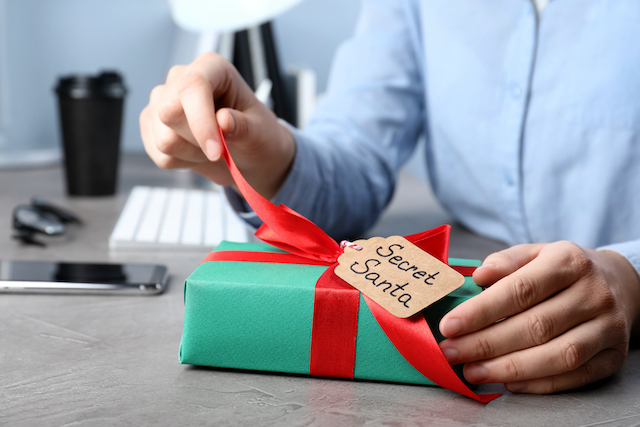 Do you want to add some holiday cheer to your office without spending a lot of money? Secret Santa is a tried-and-true way to get your team into the holiday spirit! Here are some tips on how to make your Secret Santa gift exchange a success:
Decide on a budget. This will ensure that everyone is on the same page when it comes to spending. Keep the budget low, say $20-$25, and you'll have more participation.
Have employees opt in and then choose a theme! This will make it more fun for everyone involved.
Now, start collecting names to draw. You can do this by having everyone put their name in a hat or by using an online generator.
Once you have all the names, it's time to start shopping! Keep an eye out for sales and look for gifts that fit within the chosen budget and theme.
Decorating the Office Halls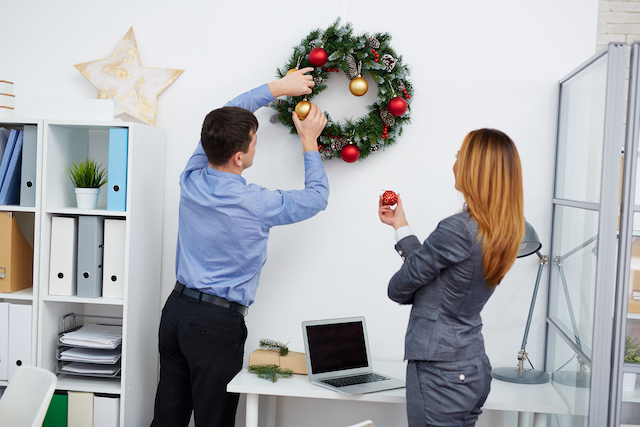 It's that time of year again! The holidays are just around the corner, so it's time to start thinking about turning the office into a Winter Wonderland. Pull out the garland and lights, put on some jazzy Christmas music, have plenty of snacks on hand, and bring your festive team-building spirit.
Here are some tips for decorating the office for the holidays:
Get everyone involved in the decorating process. It's a great way to build team morale and get everyone into the holiday spirit.
Make sure your decorations are appropriate for the workplace. You don't want to be too festive and end up offending anyone.
Use your decorations as an opportunity to promote your business. For example, you can use holiday-themed items as marketing materials or giveaways.
Get creative with your decorating! Don't be afraid to think outside the box and come up with unique ideas to make your office stand out.
Read NINE FUN AND PRODUCTIVE TEAM BUILDING ACTIVITIES FOR THE OFFICE
Video Holiday Card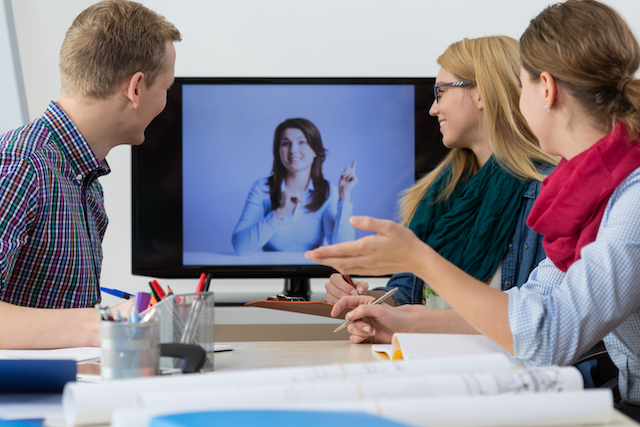 This is the best way to send Season's Greetings from the entire office and spread some cheer! Not only will recipients be able to see the company's smiling faces, but they'll also be able to hear your voices. Plus, you can include a personal message and share some information about your company.
Before filming, the first thing to do is decide on your Holiday video card's theme, then develop a script and finally, gather your employees together. Oh! And outfits and Holiday music are a must!
After editing, you can decide where you want your holiday card to land; some ideas could be:
Home page of your website
Social media outlets
Email to customers/clients
Incorporated into a ZOOM meeting!
Holiday Card Crafting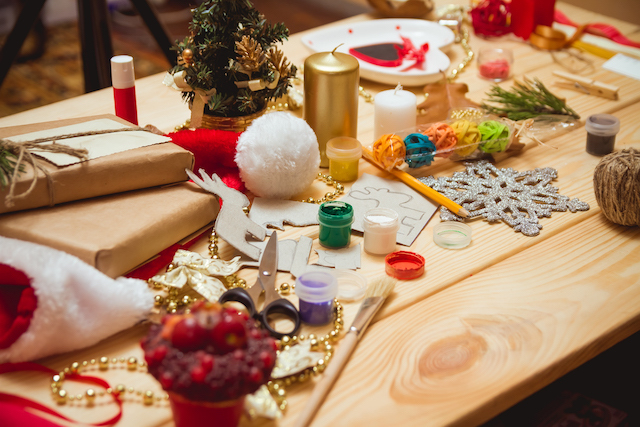 The holidays are a time for giving, and what better way to show your team spirit than by coming together to craft holiday cards for those in need? This is an excellent way for coworkers to bond while also giving back to the community.
Here are some tips for getting started:
Choose a charity or organization that you would like to make cards for. There are many organizations that accept handmade cards, such as hospitals, nursing homes, military troops, and children's shelters.
Gather materials. You will need cardstock, envelopes, scissors, glue, markers or crayons, and any other decorative materials you'd like to use.
Set aside time during work hours to craft the cards.
Hot Cocoa Breaks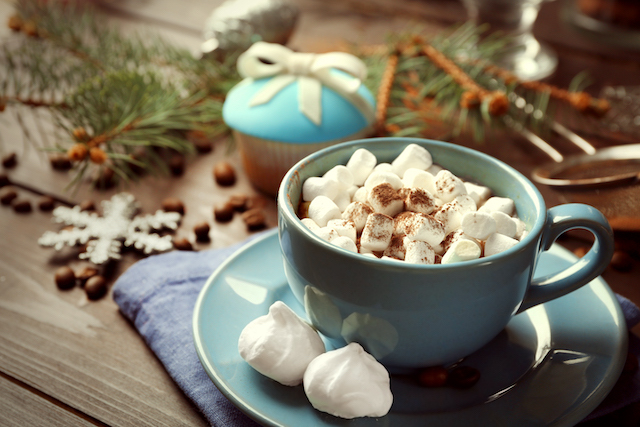 When the weather outside is frightful, there's nothing more delightful than a cup of hot cocoa. A great way to bring the holidays to the break room is with a hot cocoa bar. Put out all the fixings with different types of cocoa, holiday sprinkles, and toppings, and don't forget the marshmallows, red and green ones, please. You can even take this one step further and have a contest for the most creative cup of cocoa.
So, while Santa gathers up his sleigh, gather your employees for some holiday team-building fun! Happy Holidays from the Jurupa Valley Chamber of Commerce!
We're here for you and your business.
""Don't be distracted by criticism. Remember–the only taste of success some people get is to take a bite out of you." — Zig Ziglar
Let us know if you'd like to read a blog about a business subject that has not yet been posted. Click here.
Read: How to Increase Sales in Today's Economy
Read: Why You Should Batch Work For The Ultimate Productivity (And Save Yourself Hours)