National Volunteer Month is here! Let's take a moment to appreciate the incredible impact volunteers have in our communities. This month-long celebration urges us all to get involved and give back to causes we're passionate about. With volunteers from all walks of life, bringing unique skills, abilities, and backgrounds to the table, the impact we can make together is immeasurable.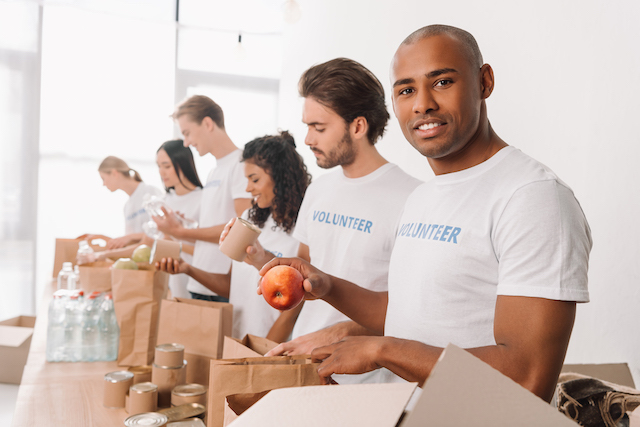 During National Volunteer Month, organizations across the country host events and campaigns to raise awareness about volunteer opportunities in various sectors. From working with kids in after-school programs to building homes for those in need, there are countless ways for people to get involved. By volunteering during National Volunteer Month or any other month throughout the year, individuals can make a positive impact on their communities while also developing new skills and meeting like-minded individuals.
President George H.W. Bush launched the 1,000 Points of Light campaign in 1991 and established April as National Volunteer Month.
Benefits of Volunteering
One of the key benefits of volunteering is the opportunity to give back to your community and make a difference in the lives of others. Whether you're donating your time at a local food bank or helping out at an animal shelter, you can feel good knowing that you're making a positive impact on those around you.
Volunteering has other benefits as well, not only for the recipients but also for the volunteers themselves. Research shows that volunteering can lead to improved mental health outcomes, such as lower rates of depression and anxiety, while also boosting self-esteem levels. Volunteering provides an opportunity for people to give back while gaining valuable experience that they can transfer over into their personal or professional lives.
By stepping out of your comfort zone and trying new things, you may discover hidden talents or passions that you never knew existed. Additionally, volunteering can help build valuable skills such as communication, teamwork, and leadership—all while making meaningful connections with fellow volunteers and community members.
Volunteers come from diverse backgrounds and with varying abilities
Volunteers come from diverse backgrounds and with varying abilities, and their contributions are immeasurable. Some volunteers may be retired individuals looking for ways to give back to society after years of hard work, while others may be high school or college students searching for opportunities to build up their resumes.
Regardless of age or background, volunteers play vital roles in organizations across various sectors, including healthcare, education, environmental protection and more. They are an invaluable resource providing support where it's needed most, and they help keep our communities running smoothly. Volunteers also bring diverse skill sets that can enhance organizational capacity through fundraising efforts, marketing initiatives, or program development.
National Volunteer Month is an excellent opportunity for all members of the community to get involved with volunteer service by supporting local nonprofits and charities. Many of them rely on volunteers to carry out their mission, whether it's through administrative work or hands-on service.
The Jurupa Valley Chamber of Commerce has many nonprofits that would greatly benefit from a volunteer like YOU! Click our Directory to find a nonprofit member to support this month!
Other Ways to Get Involved
Another way to get involved is by participating in a community clean-up event. This could involve picking up litter in your neighborhood or helping to beautify a local park. Such events not only make a positive impact on the environment but also bring members of the community together for a common cause.
You may also consider donating time or resources to support those less fortunate than yourself. This could include volunteering at a homeless shelter, donating clothes and toiletries, or contributing financially to an organization that supports vulnerable populations. Regardless of how you choose to get involved, remember that even small efforts can make a big difference in someone else's life. Whether it's a few hours a week or an entire day each weekend, setting expectations for yourself will help ensure that you follow through on your commitment.
Impact of Volunteerism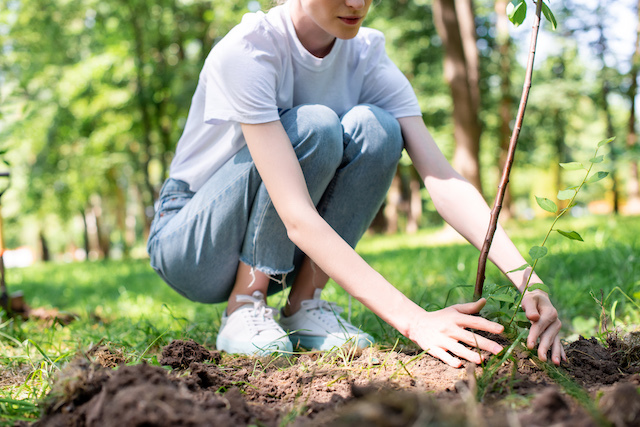 National Volunteer Month is the perfect time to reflect on the impact of volunteerism. Volunteering is a selfless act that benefits both the community and the individual involved. It has been proven to reduce stress, increase happiness, and improve social connections. When individuals volunteer their time and skills, they have a positive impact on their community by contributing to causes they care about.
Volunteering also plays an essential role in building stronger communities. Volunteers help with programs that improve education, health care, public safety, and more. They amplify the efforts of nonprofit organizations by providing valuable resources such as time, expertise, and funding support. Through volunteering, individuals can address societal issues while creating meaningful relationships with others who share similar values. National Volunteer Month serves as a reminder of its importance and encourages people to get involved in their local communities. By giving back through volunteerism, we can create a brighter future for everyone.
Please register to join us at our next Networking Meeting by clicking this link: https://t2m.io/JVCCBusMeeting
We're here for you and your business.
"Service to others is the rent you pay for your room here on Earth." — Muhammad Ali
Let us know if you'd like to read a blog about a business subject that has not yet been posted. Click here.
Read: How to Increase Sales in Today's Economy
Read: Why You Should Batch Work For The Ultimate Productivity (And Save Yourself Hours)