Our President's Circle member, Adobe Express, has developed an outstanding blog that the Jurupa Valley Chamber of Commerce (JVCC) would like to highlight: 5 Marketing Tools Proven to Recession-Proof your Business.
According to Adobe Express, using smart digital marketing tactics can help keep a business relevant, even in a downturn. Paired with the right creative tools, you can easily design materials and assets to promote your company, no matter the economic conditions.
Adobe Express enables anyone to quickly and easily create standout social graphics, logos, flyers, banners, and anything else your business might need – and it's free to get started.
Please visit Adobe Express to start your design journey and enjoy this week's blog from Adobe Express!
If you have a blog you would like to share with JVCC, send us a note at info@jurupachamber
_____________________________________
5 Marketing Tools Proven to Recession-Proof Your Business
Thanks to rising inflation, interest rate increases, supply chain issues, and other issues in recent months, there has been a lot of economic angst lately. According to a Goldman Sachs survey, 93% of small business owners are worried about the US economy entering a recession within the next 12 months.
Even if a full-blown recession is avoided, economic anxieties will persist. That's especially true for small and midsize businesses, which are more at risk and experienced disproportionate declines during the 2007–09 financial crisis.
But there are proactive steps businesses can take to mitigate their risk and become more recession-proof. Using smart digital marketing tactics can help keep a business relevant, even in a downturn. Paired with the right creative tools, you can easily design materials and assets to promote your company, no matter the economic conditions — and it might actually pay off not to pull back on your marketing efforts.
Learning Business Lessons From Past Recessions
During the last recession, small businesses suffered the most, with 170,000 shutting down completely between 2008 and 2010, according to US Census Bureau data analyzed by the Business Journals. Today, many SMB owners and solopreneurs are concerned again about rising costs, reduced margins, decreased consumerism, and an uncertain future.
170,000 small businesses shut down during the last recession (2008–10). 93% of small business owners today are worried about a recession in the next 12 months.
While operating a small business during an economic slowdown is daunting and difficult, some companies have taken the opportunity to identify gaps in the marketplace and use creative strategies to succeed against the odds.
For example, Warby Parker started as an online eyeglasses retailer in 2010, leveraging its novel "Home Try-On" program, socially conscious marketing, and low prices to endear itself to customers looking for fashionable and affordable glasses during a time when people wanted to save money.
Another example is Groupon, now a global ecommerce marketplace that was just an online startup when it launched in 2008. The company offered product and service discounts that were highly desirable amid a recession. By appealing to cost-conscious consumers, Groupon stood out from the competition — and other small businesses can too.
Going Against the Grain in an Economic Downturn
In the late 1920s, cereal — and even the concept of breakfast — was relatively new. When the Great Depression hit, it created uncertainty in consumer demand and hurt businesses' bottom lines, leading many companies to reduce advertising budgets. But Kellogg took the opposite approach.
Kellogg doubled its advertising budget, created radio advertisements, and focused much of its efforts on promoting the new cereal "Rice Krispies." While the economy was down, Kellogg managed to increase its profits by 30%. And such results aren't unique to a cereal company nearly 100 years ago.
Studies have shown that, historically on average, increased spending on marketing during a recession boosts financial performance afterward. Companies that wait until the economy is in better shape to spend on advertising will often lose to better-prepared competitors.
Just like Kellogg, your business has something to offer that someone out there needs. Similarly, you understand that you must do a lot to stand out in a digital world, and you want creativity and inspiration at your fingertips.
Two Industries in Focus
In 2021, there were more people than ever working in the real estate industry, drawn in by a strong housing market. But now home sales are falling, mortgage rates are trending near a 13-year high, and real estate agents know it's no longer the red-hot market of recent years. Those realities could drive inexperienced, part-time, or under-prepared agents to leave the industry. But with the right business strategy and marketing tools, smart realtors can actually get ahead and grow in a softer market.

Similarly, the number of ecommerce businesses has increased exponentially in the last decade. While inflation and supply chain disruptions have created challenges, savvy online companies that resist the urge to slash their marketing budgets are the ones that can establish a clear value proposition, appeal to consumers' emotions, and separate from the dime-a-dozen competition.
According to the Harvard Business Review, research shows companies that maintain their marketing investment in a recession typically fare better than those that cut it.
Like any small business, real estate agents and ecommerce store owners need to promote their businesses with catchy social posts, advertise creatively to attract customers, and capture awareness to stand out. They want free and easy ways to do creative, attention-grabbing social and digital marketing.
Adobe Express offers thousands of unique templates for logos, social media graphics, flyers, banners, advertisements, and more to help any business create amazing marketing materials. The application can help your business maintain brand awareness and build an audience — to stay relevant and stand out, not to mention save time and money — in any economy.
Let's look at how.
Logos
A well-designed logo builds trust, demonstrates professionalism, communicates ownership, and conveys brand values. It's all over your products, website, and social media — and it should be in the minds of your customers. A logo is one of the first interactions people have with your brand, an opportunity to make a great first impression, and a foundational step to becoming recession-proof.
Liven up and personalize your original logo design
Create animated logos you can showcase in video content
Share, upload, and print your logo to feature it wherever and however you want
Of course, it's not always so easy to just create an awesome logo. Say you're a real estate agent who wants to keep your business going strong even when the economy slows down. You've got a killer social media game and are charismatic in person and on video, but you can't decide on the right logo for your website and Instagram profile picture. Sometimes, exploring a library of logo templates can kickstart your creativity.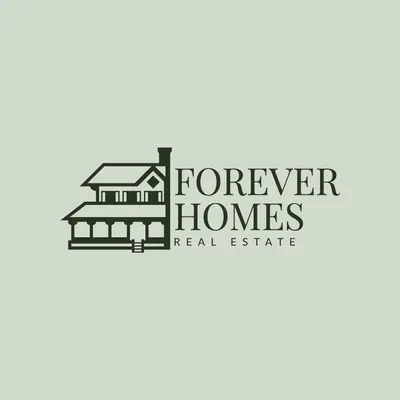 Banners
People move easily from one thing to the next in this fast-paced digital culture, so having an eye-catching banner — for Twitter, YouTube, Facebook, and more — is an absolute must. Your banner says a lot about your company's aesthetic and also adds personality to your website.
Make the perfect, personalized banner for any occasion, quick and easy
Design animated digital banners that capture your audience's curiosity
Add business elements like logos or accents to create branded banners
Perhaps your online website sells athletic wear and you want to add a banner with running shoes placed on a race track. Or maybe you own an essential oils company and you'd like your banner to paint a picture of relaxation showing a person sitting restfully in their home. You can match the banner to your social media or create an entirely new theme that reflects your brand messaging.

Social graphics
Social media graphics are crucial to any business as they're among the quickest and most efficient ways of promoting products and services. To reach your target audience and stand out, you need multiple methods of engagement. Posts are a must, but don't forget about sharing social media stories, which give quick insights into business events and show your personality through quick snapshots.
Design eye-catching social media graphics across every platform
Use social graphics in carousel posts to feature multiple images
Get more likes and shares by drawing in your audience with visual stories
Even when times are tough, you want to ensure your business stays on people's minds so they remember it instantly and recognize it clearly amid all the other brands in their feeds. If you're a realtor, for example, you could announce a new home with three bedrooms and three bathrooms at a steal of a price through social media graphics that can be easily published and promoted.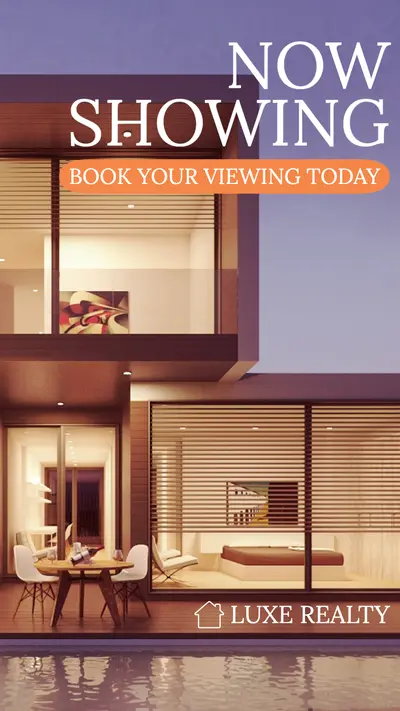 Advertisements
Advertising is the key to bringing in new customers and keeping current ones engaged. Publishing coupons and promoting sales give customers more reason to purchase your product or service.
Boost business with stunning advertisements that complement your brand image
Create lively, animated advertisements to share digitally
Push the boundaries of creative marketing efforts with eye-catching ads that turn heads
No doubt, ecommerce customers will ditch shopping at the big box store when they see that your carefully curated selection of cardigans are on sale — especially through personalized advertisements. Ads can be published across your social media sites, as well as printed to display in your local coffee shop.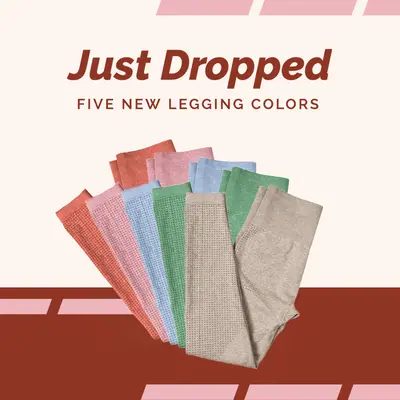 Flyers
Flyers put your business name out there in different colors, shapes, and formats — all while maintaining brand consistency. They can add a fun flair to your event or sales promotion.
Create personalized, professional-looking flyers quickly and easily
Design flyers that stand out with compelling photos, dynamic graphics, bold headlines, and clear messaging
Share digital flyers across every platform or print out a high-quality file to post IRL
Through thoughtfully and attractively designed templates, you can let people know about an upcoming open house or a new product line in your online store that they can't miss. Whether it's from a template or customized by you, your audience will appreciate the creatively conveyed information in your flyers.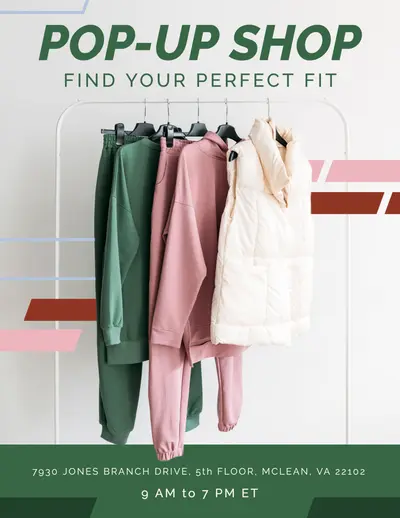 Today's economic landscape is challenging, but Adobe Express can help you keep loyal customers and attract new ones. We make it quick and easy to design beautiful, professional-looking logos, banners, flyers, social graphics, advertisements, and more.
Start recession-proofing your business with free marketing tools.
Please register to join us at our next Networking Meeting by clicking this link: https://t2m.io/JVCCBusMeeting
We're here for you and your business.
"I never dreamed about success. I worked for it." – Estée Lauder
Let us know if you'd like to read a blog about a business subject that has not yet been posted. Click here.
Read: How to Increase Sales in Today's Economy
Read: Why You Should Batch Work For The Ultimate Productivity (And Save Yourself Hours)